ABOUT STRAUHS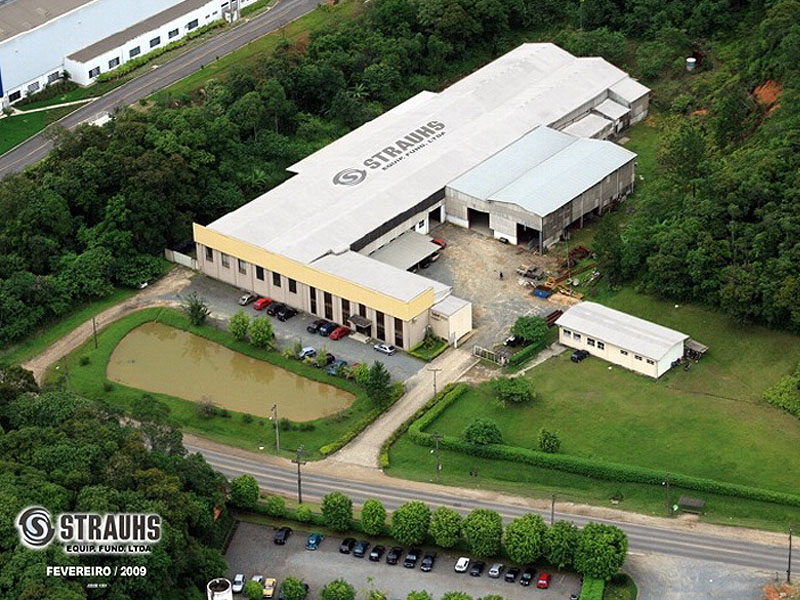 HISTORY
The Strauhs Company was established over 70 years ago and it has been a strong player in the naval and industrial market segments. It launched its activities in 1948, manufacturing components and repairing gasoline and diesel maritime motors – for small boats – concentrating mainly on fluvial (inland) and costal navigation.
In the 1960s Brazil was ranked as the second largest manufacturers of boats and ships in the world. And from then on, our company has intensified its actuation in this market segment, supplying such equipment as winches, docks, cranes, propellers, and propeller shafts – for inland navigation as well as for offshore navigation.
The Strauhs Company is renowned as a leader in manufacturing naval equipment for over 50 years, designing and manufacturing state-of-the-art products for all classes of ships and offshore drilling rigs, classified as ABS, BV, LR RBNA and DNV. Our company supplies equipment to the largest shipyards, shipping companies, and petroleum prospection and exploration in Brazil and all over South America.
Nowadays, we are powerful players in the naval, oil and gas, steelmakers, mining, civil construction, and industrial market segments, and continually convicted to always develop and design highly professional and ethical work.
CERTIFICATION AND CLASSIFICATION
Quality and safety are fundamental to the Strauhs Company. We are certified for ISO9001:2015. Our winches and cargo hoisting equipment are designed to provide safety, versatility, and durability. Our specialty is to design and manufacture equipment in absolute compliance with customer requirements. Our products are supplied and certified by the most foremost entities, such as ABS, BV, LR, DNV, and RBNA among others.

LOCAL CONTENT

It is important to highlight the fact that our products are produced with the utilization of high product indexes, technology, and national technology skills, providing the customer tranquility in regards to the certification of local content supplied with our equipment.

LOCATION
Thanks to our total equipment manufacturing capacity, our deliveries are timely and efficient. Beginning with the machining, manufacturing, welding, assembly, and until the final painting and finishing phases, thus our plant is equipped with a turnkey solution to perform all the necessary operations to supply products in compliance with ISO specifications.
Our installations are in Joinville-SC. Easily access to BR-101 interstate highway and the São Franciso do Sul and Itajaí harbors, and excellent shipping options overland or waterways to all main regions throughout the country.