NEWS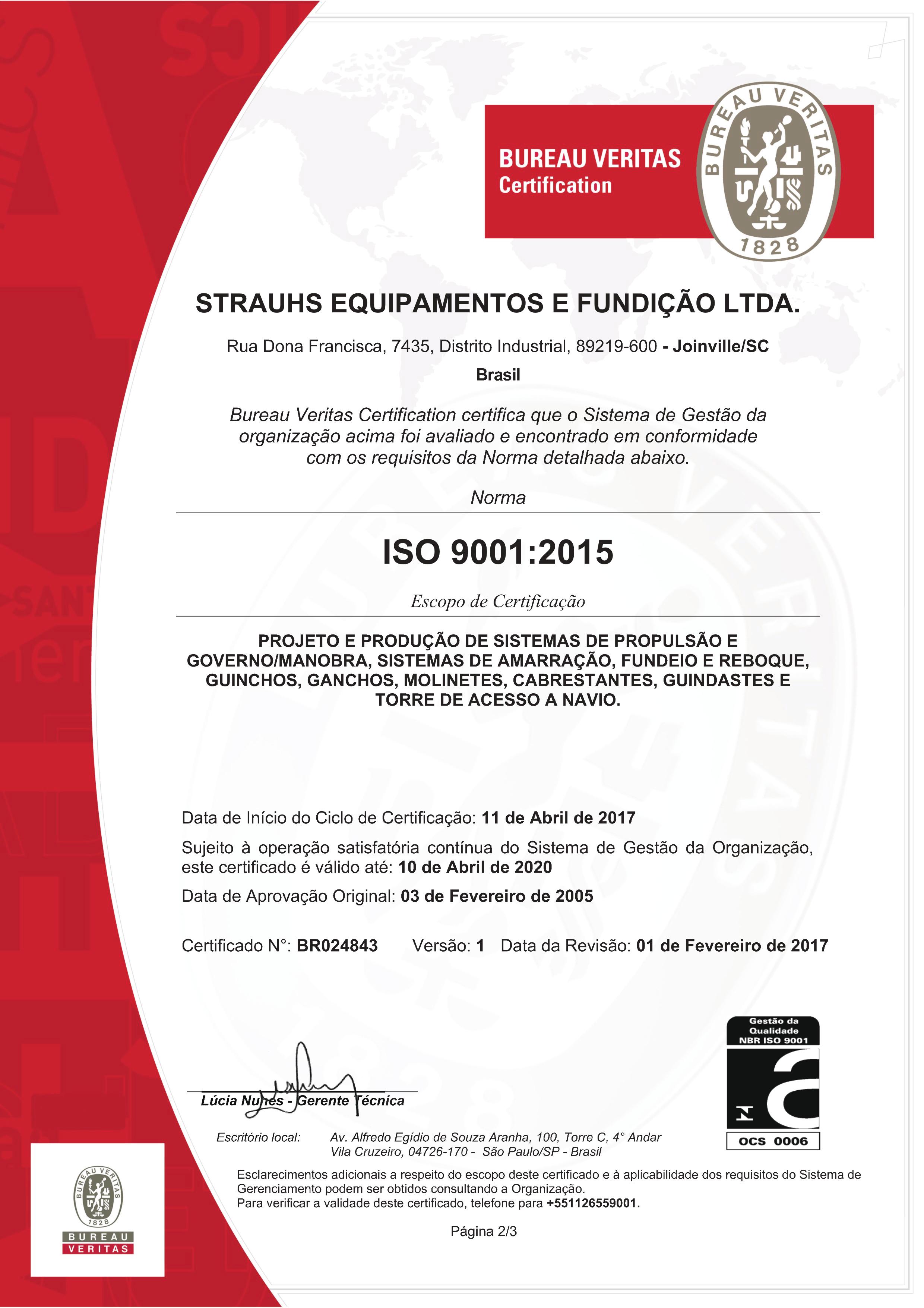 Recertification ISO 9001: 2015
In December 2016, the company went through the process of recertification of ISO 9001: 2015, being one of the pioneers in Joinville and region to have the new version of the standard.
In December 2017, consolidating the Quality Management System, the first maintenance audit was carried out in accordance with the new ISO 9001: 2015 standard.
The scope includes Design and Production of Propulsion Systems and Government / Maneuvering, Mooring Systems, Hull and Towing, Winches, Hooks, Windlasses, Winches, Cranes and Ship Access Equipment - Gangway.
---